Car Loans Australia
:: News
Banking Experts Predict Interest Rate Hike Pause
Banking Experts Predict Interest Rate Hike Pause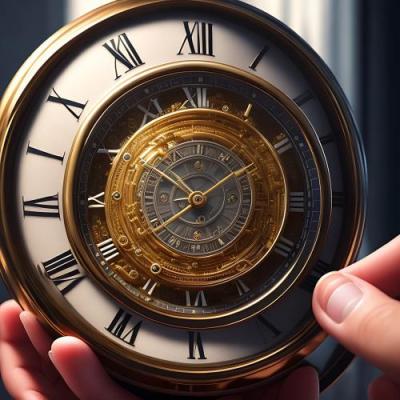 Financial experts are predicting a pause on interest rate hikes in Australia, which could happen in April or May.
While there may not be any rate cuts yet, Bendigo and Adelaide Bank's chief economist, David Robertson, believes a range of factors suggest a pause in interest rates is on the horizon.
Robertson stated that the central bank might be influenced by the current stress in the US banking system, with US regulators taking swift action to stabilise their banking system following the collapse of Silicon Valley Bank. The US Federal Reserve is now expected to take rates to around 5%, with a 6% rate no longer being discussed. For the RBA, this gives another reason to pause rate hikes for the moment, despite needing to keep warning of potentially higher rates until inflation is back near its target.
Inflation and unemployment rates also suggest a rate hike pause is likely as soon as next month. Robertson said that inflation and the jobs market have peaked and that the unemployment rate has increased. A greater share of the family budget is needed for interest repayments as well as the ongoing impact of inflation making all goods and services more expensive. Tourism and international arrival numbers continue to pick up, and demand for Australian exports remains strong, which will be crucial to offset the slowing in household spending as higher interest rates weigh on demand.
Moreover, Robertson highlighted that the release of wages growth data has been more benign than forecast, and the unemployment rate has increased further to 3.7%. GDP data also showed a deceleration in growth and in household spending, and the monthly Consumer Price Index fell from 8.4% to 7.4%. The cumulative impact of the aggressive tightening cycle is starting to show, suggesting that inflation peaked in December.
Overall, while the pause in interest rate hikes may only be temporary, it provides relief to borrowers, who have been dealing with rising costs. Still, it's essential to keep monitoring market developments and paying close attention to global economic indicators to predict any changes in the interest rate landscape in the future.
Published:Tuesday, 21st Mar 2023
Source: financialservicesonline.com.au
Share this news item:
Why AI tools can complement financial advisers: Insights and limitations


05 Jun 2023: .financialservicesonline.com.au

Recent research has shown that artificial intelligence (AI) tools like ChatGPT are not here to replace financial advisers and planners, but rather to complement their services. Ben Neilson from Neilson & Co Wealth published a research article in Oxford University's _Journal of Financial Regulation_, where he explored the possibilities and limitations of AI software in creating financial recommendations.

- read more
ASIC Publishes First FSCP Reprimand for Adviser Impersonating Client


03 Jun 2023: .financialservicesonline.com.au

ASIC's newly formed Financial Services and Credit Panel (FSCP) has recently published its first reprimand of an adviser known only as 'Mr S' for impersonating a client during two phone conversations with a bank. Although the adviser did not benefit from the attempt to facilitate a transaction on the client's behalf, the panel determined the adviser contravened the Corporations Act and issued a directive for the adviser to provide three successive compliance audits undertaken by their licensee.

- read more
Why Homebuyer Borrowing Plunged in April Despite Strong Housing Demand


03 Jun 2023: .financialservicesonline.com.au

The lending market experienced yet another slump in April as new home commitments continued to decline due to higher interest rates and suppressed demand for housing. According to research, home loan borrowers decreased by 2.9% monthly, following a 5.3% increase in housing-related borrowing in March. The value of owner-occupier lending declined by 3.8%, while investor borrowing dropped a small 0.9%, with the total housing lending still down by 25.8% in comparison to how it performed last year.

- read more
The Role of Productivity Growth in Preventing a Recession


01 Jun 2023: .financialservicesonline.com.au

Recent statements made by the Reserve Bank of Australia highlight the importance of productivity growth in sustaining the economy. According to Reserve Bank governor Philip Lowe, stagnating productivity levels are directly impacting wages.

- read more
Car Financing: Top 10 Car Loan Questions


There are a lot of factors to consider when taking out a loan for a car. In this article, we'll answer some common questions about taking out a loan for a car, so you can make the best decision for your situation.

- read more
5 Simple Steps to Buy Your Dream Car Now


For many people, owning a car is a symbol of success and freedom. It's not simply a matter of transport, it's a way to show the world that you've made it. But for others, the prospect of owning a car is a distant dream. If you're in the latter group, then this guide is for you.

- read more
5 top tips when buying a used car in Australia


Buying the right second-hand car can be a bit of a minefield – from finding a model that fits your needs and budget - to negotiating the best deal with the seller, but with a few tips and tricks, it can be made a lot easier and less stressful.

- read more
7 Quick Car Insurance Tips for Teen Drivers


For young drivers, getting a drivers license is like a ticket to freedom. Driving provides a number of other obvious benefits as well, and it is largely considered a rite of passage into adulthood by the vast majority of teenagers. However, there are many things to think about when you're preparing to take the wheel, including a car insurance policy.

- read more
When to use a Finance Broker for Car Loan Finance 


Whether you're buying a car for the first time or you've been through the process before, it's always worth considering whether or not you should use a finance broker to arrange your car loan. In this article, we'll weigh up the pros and cons of using a specialist finance broker so that you can make the best decision for your circumstances.

- read more
Get a free car loan eligibility assessment and compare offers tailored specifically to your circumstances.
All finance quotes are provided free (via our
secure server
) and without obligation.
We respect your
privacy.
Mortgagor:
A person who offers to assign an asset as security (e.g. real estate) under a mortgage loan contract. The lender (mortgagee) holds the legal ownership of the security until the loan is repaid and the mortgage is discharged.