Your Car Loan Journey: From Application to Approval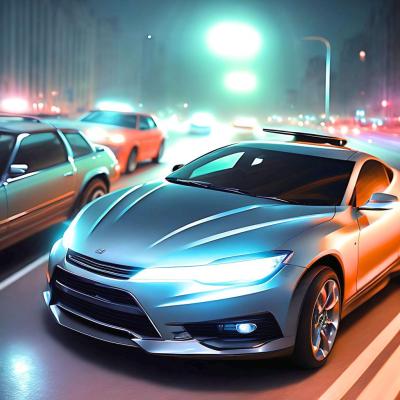 In this article, we are embarking on a guided journey that we believe will help immensely in navigating the intricacies of the car loan process.
The importance of understanding this loan process can't be overstated. It's crucial to understand each step, its significance, and potential impact on your goal of owning a car. Remember, knowledge is power.
On this journey, we will take you through the principal stages involved. From the initial application stage, through to the final approval, every major turning point will be thoroughly explored to provide you a clear understanding of the proper car loan process.
Identifying Your Car Financing Needs
Car Loans - Quick & Easy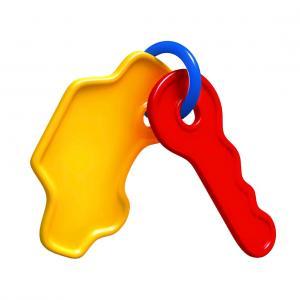 If you are in the market for a new or used car, then we'd like to help you arrange the money. Our car loan & leasing service is backed by a national panel of car loan specialists who will establish your eligibility, find lender/s offering the best deals for your situation - and help you through the approval and settlement process. No charge to you - and no obligation to proceed with any recommendations offered.
One of the first steps in your car loan journey is to identify your car financing needs. This process involves several key decisions that will affect your overall car-buying experience and the specifics of your loan.
Determining your budget
Before you begin shopping for your vehicle, it's essential to set a budget. Think about how much you can afford to pay each month, considering factors such as your income, expenses, and any existing financial commitments.
Choosing the make and model of the car
Next, decide on the make and model of the car you wish to buy. Different cars come with different price tags and ownership costs, so it's important to choose a vehicle that aligns with your budget and lifestyle needs.
Deciding on a new car vs. a used car
The final step in identifying your car financing needs is deciding between a new car and a used car. Both options have their own set of pros and cons, and your choice will impact the size and terms of your loan.
Understanding Different Types of Car Loans
When it comes to financing your vehicle, there are primarily two types of car loans you can opt for: secured and unsecured loans. These categories have unique characteristics and knowing the differences can help you make an informed choice.
Secured Loans
In a secured loan, the automobile you purchase serves as collateral for the loan. If you fail to make payments, the lender has the right to seize the car as a way to recoup their investment.
Unsecured Loans
Unsecured loans, on the other hand, do not require collateral. However, because the lender assumes more risk, these loans typically come with higher interest rates.
The Pros and Cons
Secured Loans: They typically have lower interest rates but come with the risk of losing your vehicle if you default on the loan.
Unsecured Loans: They pose less risk in terms of asset seizure. Although, the higher interest rates and stricter qualification requirements can make them a less attractive option for many borrowers.
Understanding the specifics of each loan type assists in determining the best option suited to your financial circumstances and risk tolerance.
The Application Process
Applying for a car loan requires careful preparation and understanding. There are several factors and requirements that greatly influence the approval of your loan application.
Required Documents for a Car Loan Application
The first stage of your car loan journey is gathering the necessary paperwork. Financial institutions usually require documents such as proof of identity, proof of income, credit history, and details of the vehicle you intend to purchase.
Impact of Credit Score on Loan Approval
Your credit score is a critical component of the car loan approval process. It acts as a snapshot of your financial reliability. Applicants with high credit scores often have higher chances of approval and may receive more favorable loan terms.
The Role of a Guarantor in Your Car Loan Application
A guarantor can greatly improve your chances of loan approval, especially if your credit history is not ideal. The guarantor essentially promises to pay the loan if you default, thereby reducing the risk for the lender.
Decoding the Loan Approval Process
After submitting your car loan application, you might be curious about the steps lenders take to review your application. It's crucial to understand this process to help manage expectations and ensure you are prepared for each milestone.
Steps Lenders Take to Review Your Application
Evaluation of the Personal and Financial Information: Lenders look at your credit score, income, employment stability, and other key financial indicators.
Assessment of the Vehicle's Value: Lenders appraise the car's valuation to ensure it correlates with the requested loan amount.
Loan Offer: After the assessments, they decide whether or not to offer a loan, and at what terms.
Approximate Timeline for Loan Approval
The duration for processing a car loan varies, ranging from a few hours to several days. It depends on the lender's undertaken procedural formalities and the applicant's responsiveness to any additional information requests.
Understanding the Loan Agreement Before Signing
Upon loan approval, the final step involves reviewing the loan agreement. It's crucial to thoroughly understand all parts of the agreement, including the loan term, interest rate, and payment schedule before signing. Always take the time to ask for clarifications on any areas you don't comprehend.
Car Loan Repayment: Tips and Strategies
Managing your car loan repayments can seem like a daunting task, but with the right strategies, it becomes an achievable mission. It is essential for you, as a borrower, to understand the different tools and techniques that can help optimize your repayment journey.
Effective Strategies for Managing Your Car Loan Repayments
Planning and budgeting are crucial elements to manage your car loan. By establishing a regular payment schedule and setting aside the required funds, you can maintain a steady repayment routine ensuring smooth loan management.
The Role of Extra Payments and Loan Refinancing
Making extra payments can significantly expedite your loan payment process. Any additional amount paid goes directly towards your principal loan amount, helping you save on interest. Loan refinancing is another viable option, especially when market rates are lower than your current rate. Refinancing could reduce your monthly payment amount and the total interest payable.
Understanding the Consequences of Missed Payments
Missing a payment can have serious implications such as hurting your credit score and increasing your loan cost due to late fees and penalties. It's essential to get back on track as soon as possible to avoid these repercussions.
In wrapping up this article, we have journeyed together through the intricate yet fascinating world of car loans, from the initial application to the joyous moment of approval. We've explored the key steps, terms, and factors at play, providing you with a roadmap to navigate your way to a successful car loan.
It is imperative to emphasize that understanding the car loan process is crucial for a seamless experience. Knowledge is not just power, but in this context, it leads to better decisions, fewer hitches, and potentially, substantial savings. Appreciating the steps, requirements, and potential obstacles placed resiliently in your path puts you in the driver's seat, figuratively and literally.
Finally, a few wrap-up tips to ease your journey: do your homework, shop around for the best rates, understand your credit score's impact, be honest with your applications, and keep your financial health front and center.
Embarking on your car loan journey might seem daunting, but equipped with this knowledge, you should feel confident about your ability to navigate the road ahead.
Share this article:
Car Finance- Quick & Easy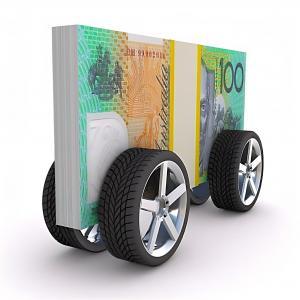 If you are in the market for a new or used car, then we're in the market to help you arrange the money. Our car loan & leasing finance service is backed by a national panel of car loan specialists who will establish your eligibility, find lender/s offering the best deals for your situation - and help you through the approval and settlement process. No charge to you - and no obligation to proceed with any recommendations offered.