The government's promise of an equity contribution will help the most disadvantaged Australians to get a home loan, but they still won't be able to afford one.
Labor's "Help to buy" home loan scheme
Labor's centrepiece cost-of-living policy announced during the election was its Help to Buy scheme, which aimed to slash the cost of buying a new dwelling by 40 per cent and an existing one by 30 per cent.
Up to 10,000 applicants could get smaller deposits, smaller mortgages and smaller repayments.
Low-income borrowers may still find it hard to qualify for a mortgage when relying on a 2 per cent deposit, especially given that other schemes have not been successful.
Home loan qualification
The federal government concedes that saving a 2 per cent deposit won't be nearly enough for most low- to middle-income borrowers to qualify for finance to buy a home.
This is particularly so given that the mortgage might still be over $600,000 even after the government's contribution , depending on where the home is located."
That said, the barrier to entry for battlers may not be permanent.
NHFIC's existing first-home loan scheme, requiring applicants to put down 5 per cent has a 90 percent success rate.
It's not much for the desperate battler looking to buy a home, but it might provide some hope for someone in need of a loan to purchase an $800,000 home with only $16,000 instead of $40,000 deposit.
First-home buyers who don't have government help and a 20 per cent deposit will need to pay lenders mortgage insurance.
Home loan experts
It would be essential for first home buyers to consult experts where and what to buy, especially given they will eventually need to pay back the government's equity stake, including capital growth.
It is even more important when, fundamentally, they will have to give up a significant percentage of the home equity and any value gain if they choose to sell down the track. In fact, this may prevent them from upgrading at all.
A survey of 1000 Australians found 41 per cent want the new federal government to address housing affordability, as many as those wanting an improved healthcare system, and even more than those seeking action on climate change.
Published:Sunday, 29th May 2022
Source:
Share this news item:
New Challenges for Aussie Home Buyers


29 Nov 2023: .financialservicesonline.com.au

The latest ANZ CoreLogic Housing Affordability Report for November has revealed a 'triple whammy' effect on prospective home buyers in Australia. Affordability has worsened for not only buyers but also mortgage holders and renters, and unfortunately, the situation is predicted to deteriorate further by 2024.

- read more
Rise in Small Businesses Complaints to AFCA Indicates Growing Concerns


24 Nov 2023: .financialservicesonline.com.au

In the 2022-23 financial year, small businesses lodged a total of 3,807 complaints with the Australian Financial Complaints Authority (AFCA), indicating a significant increase of 9% compared to the previous year. As a result of these complaints, small businesses received $23.4 million in compensation and refunds, marking a 16% increase from the previous financial year.

- read more
Why Embracing AI Can Enhance Your Financial Advice Business


23 Nov 2023: .financialservicesonline.com.au

Sue Viskovic, the founder of consulting firm Elixir Consulting, highlights the importance of incorporating AI into financial advice businesses in an upcoming episode of the IFA podcast. While there may be apprehension regarding the role of digital tools in providing advice, Viskovic emphasizes the continued need for human interaction and trust.

- read more
New Insights on Inflation and the Australian Economy


22 Nov 2023: .financialservicesonline.com.au

Reserve Bank governor Michele Bullock has issued a warning, stating that inflation will continue to be a 'crucial challenge' for the Australian economy in the next one or two years. While many attribute the current inflationary pressures to supply-side constraints, Bullock emphasizes the underlying demand component that central banks are trying to address.

- read more
Time to Refinance?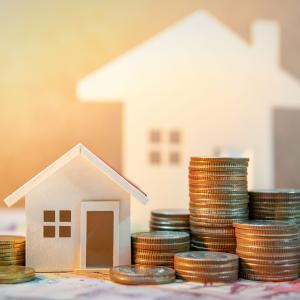 If you are seeking lower rates, lower fees and more flexibility in your home loan. you are in luck! Our national panel of mortgage brokers is looking forward to an opportunity to assist you. Apply online for a free eligibility assessment and one of our broker network refinance specialists will get on the case to track down the best deal for your individual circumstances. Without any obligation and at no charge to you!