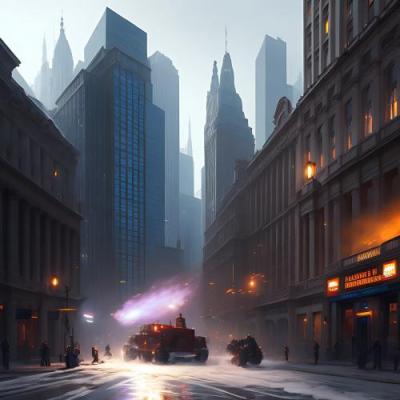 Recent analysis provided to a Senate inquiry by the Australian Banking Association (ABA) has shown that a staggering 70% of home loan customers whose fixed mortgage rates expired in the past six months have refinanced with a different bank.
The trend is leading to increasingly intense competition in the $2 trillion home loan market and poses significant risks for lenders as home loan books face unprecedented levels of turnover.
The ABA data reveals that on average, there are 2,370 mortgage refinancings taking place every working day, highlighting the high level of competition among lenders. The data, provided by the ABA's 20 member banks, shows that of the 308,961 mortgages refinanced over the last six months, 214,916, or 70% of customers, switched lenders, while only 94,045 refinanced with their existing lender. These numbers are in stark contrast to 2019, where figures from the ACCC showed only 39% of mortgage holders switched lenders.
The consequences of increased competition
This trend has resulted in lenders being forced to up their game and offer existing customers incentives similar to what they offer new borrowers. These incentives include interest rate discounts of up to one percentage point and cash backs, aimed at ensuring customers remain with their current bank. However, this is forcing banks to write mortgages at below the cost of capital and putting pressure on net interest margins, causing concerns over the profitability of lending.
With just 30% of fixed-rate customers staying with their existing bank, lenders are confronting growing competition. This trend highlights the need for banks to focus on customer retention and offer attractive incentives for customers to maintain market share in the highly competitive home loan market.
Regional differences
New South Wales (NSW) is leading the charge when it comes to refinancing home loans, according to online lending platform Lendi Group. The state has the highest number of mortgage holders refinancing their home loans, accounting for 49% of all refinancing activity nationwide. In contrast, Queensland and Victoria have seen $163.28m and $158.29m in loans, accounting for approximately a fifth of total activity nationally during the same period.
Industry outlook
The recent failure of Silicon Valley Bank has prompted analysts to warn of exacerbated margin pressure due to higher wholesale funding costs in US markets. This is of particular concern for banks given that the Reserve Bank of Australia has lifted the cash rate ten times to a decade-high from 0.1% to 3.6% between April 2022 and March 2023.
Despite concerns over the $350 billion in fixed-rate loan credit that will roll off this year and a similar number in 2024, banks are pushing back against the notion of a mortgage "cliff." According to the ABA, the rollover of mortgages from fixed to variable rates will occur gradually over the next two years. While these changes may put further pressure on margins for banks, they are expected to remain competitive to retain market share.
Industry insider insights
During an MPA-hosted roundtable in February, attended by prominent customer-owned banks, refinancing and fixed-rate roll-offs were among the hottest topics. The head of third party distribution at Teachers Mutual Bank, Mark Middleton, argues that the fixed-rate cliff should be "called a slope or a hill," as the process is not immediate but rather takes place over the next 12 to 18 months as fixed rates mature.
Vincent Lewis, national manager partnerships at Bank Australia, a member of the ABA, reported that in 2022, the bank experienced 17% loan portfolio growth and was not actively seeking new business as it was coming to the organization. He credited the bank's success to its one-on-one relationships with brokers and customers.
Kaine Adamson, general manager broker at P&N Bank and bcu, emphasized the importance for banks to not only be good at acquiring new customers but also to excel at looking after existing ones. P&N Bank has achieved this by offering the same loan rates to both new and existing borrowers.
Published:Thursday, 23rd Mar 2023
Source: financialservicesonline.com.au
Share this news item:
Why AI tools can complement financial advisers: Insights and limitations


05 Jun 2023: .financialservicesonline.com.au

Recent research has shown that artificial intelligence (AI) tools like ChatGPT are not here to replace financial advisers and planners, but rather to complement their services. Ben Neilson from Neilson & Co Wealth published a research article in Oxford University's _Journal of Financial Regulation_, where he explored the possibilities and limitations of AI software in creating financial recommendations.

- read more
ASIC Publishes First FSCP Reprimand for Adviser Impersonating Client


03 Jun 2023: .financialservicesonline.com.au

ASIC's newly formed Financial Services and Credit Panel (FSCP) has recently published its first reprimand of an adviser known only as 'Mr S' for impersonating a client during two phone conversations with a bank. Although the adviser did not benefit from the attempt to facilitate a transaction on the client's behalf, the panel determined the adviser contravened the Corporations Act and issued a directive for the adviser to provide three successive compliance audits undertaken by their licensee.

- read more
Why Homebuyer Borrowing Plunged in April Despite Strong Housing Demand


03 Jun 2023: .financialservicesonline.com.au

The lending market experienced yet another slump in April as new home commitments continued to decline due to higher interest rates and suppressed demand for housing. According to research, home loan borrowers decreased by 2.9% monthly, following a 5.3% increase in housing-related borrowing in March. The value of owner-occupier lending declined by 3.8%, while investor borrowing dropped a small 0.9%, with the total housing lending still down by 25.8% in comparison to how it performed last year.

- read more
The Role of Productivity Growth in Preventing a Recession


01 Jun 2023: .financialservicesonline.com.au

Recent statements made by the Reserve Bank of Australia highlight the importance of productivity growth in sustaining the economy. According to Reserve Bank governor Philip Lowe, stagnating productivity levels are directly impacting wages.

- read more