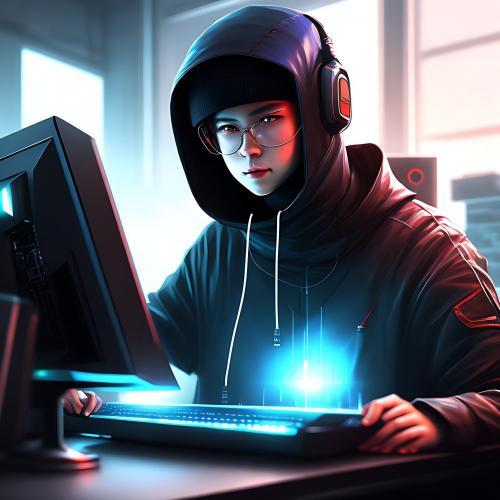 The recent cyberattack on Latitude Financial has affected more than 300,000 customers and resulted in the exposure of sensitive personal information.
This goes to show that even larger Australian companies are not immune to cybercriminals trying to steal valuable data.
Latitude Financial, a consumer lender that offers buy now, pay later schemes to customers shopping at places such as JB Hi-Fi, David Jones, The Good Guys, and Harvey Norman, joins the growing list of Australian companies that have suffered from data breaches.
According to The Guardian, the company reported the theft of personal information of over 300,000 customers. Hackers were able to steal 103,000 identification documents, including drivers' licenses, from one provider and 225,000 customer records from another provider in the "sophisticated and malicious" cyberattack. Latitude Financial has not yet disclosed the names of the two service providers.
Latitude Financial confirmed that they had noticed unusual activity on their systems, which they immediately acted upon. However, the attacker was able to obtain Latitude employee login credentials to access personal information held by other service providers. This indicates that cybercriminals are becoming more sophisticated and are finding ways to bypass cybersecurity measures implemented by companies.
UNSW cybersecurity expert Richard Buckland stated that the cyberattack was "very concerning" because of the sheer amount of identification documents required to take out a loan. Latitude Financial is responsible for keeping customers' personal information confidential and secure, and this breach has put customers' financial security at risk. It is worrying to think that customers who have handed over sensitive information that they need to take out loans are now at risk of identity theft.
Latitude Financial has apologized to affected customers and has taken immediate steps to contact each one of them. They are also working closely with the Australian Cyber Security Centre to investigate the incident further. Furthermore, the company has urged customers to monitor their accounts for any unusual activities and has assured them that they are doing everything they can to prevent further breaches from occurring.
Data breaches like these should serve as a wake-up call for companies to invest more in cybersecurity. They must ensure that their cybersecurity protocols are up to date and that employees are aware of their responsibility in maintaining the security of sensitive customer data. Companies that offer financial services must take extra precautions since customer data is their most valuable asset.
In conclusion, the Latitude Financial cyberattack is another reminder that companies need to be proactive in securing their customer data. Cybercriminals will continue to evolve their tactics and will always look for vulnerabilities to exploit. Companies must take the necessary steps to ensure that they are equipped to prevent cyberattacks while reassuring their customers that they are taking every step to keep their data safe. It is essential to prioritize cybersecurity measures for the sake of customer security and trust.
Published:Friday, 17th Mar 2023
Source: financialservicesonline.com.au
Share this news item:
Fierce competition in the mortgage industry: customers switching banks at a record rate


23 Mar 2023: .financialservicesonline.com.au

Recent analysis provided to a Senate inquiry by the Australian Banking Association (ABA) has shown that a staggering 70% of home loan customers whose fixed mortgage rates expired in the past six months have refinanced with a different bank. The trend is leading to increasingly intense competition in the $2 trillion home loan market and poses significant risks for lenders as home loan books face unprecedented levels of turnover.

- read more
Banking Experts Predict Interest Rate Hike Pause


21 Mar 2023: .financialservicesonline.com.au

Financial experts are predicting a pause on interest rate hikes in Australia, which could happen in April or May. While there may not be any rate cuts yet, Bendigo and Adelaide Bank's chief economist, David Robertson, believes a range of factors suggest a pause in interest rates is on the horizon.

- read more
How to Buy a Car with Bad Credit: A step-by-step guide


A car is a major purchase, and for many people, it's the second biggest purchase they'll make after a home. If you have bad credit, you may be wondering if it's even possible to buy a car. The good news is yes, it may be attainable - as long as you research your options and engage the right help.

- read more
When to use a Finance Broker for Car Loan Finance 


Whether you're buying a car for the first time or you've been through the process before, it's always worth considering whether or not you should use a finance broker to arrange your car loan. In this article, we'll weigh up the pros and cons of using a specialist finance broker so that you can make the best decision for your circumstances.

- read more
How To Get The Best Deal On A New Car Loan


The process of buying a new car is an exciting time, however it can also be a bit stressful, especially when it comes to financing. With so many options on the market, it can be difficult to know how to get the best deal on a new car loan.

- read more
7 Quick Car Insurance Tips for Teen Drivers


For young drivers, getting a drivers license is like a ticket to freedom. Driving provides a number of other obvious benefits as well, and it is largely considered a rite of passage into adulthood by the vast majority of teenagers. However, there are many things to think about when you're preparing to take the wheel, including a car insurance policy.

- read more
5 Simple Steps to Buy Your Dream Car Now


For many people, owning a car is a symbol of success and freedom. It's not simply a matter of transport, it's a way to show the world that you've made it. But for others, the prospect of owning a car is a distant dream. If you're in the latter group, then this guide is for you.

- read more
Get a free car loan eligibility assessment and compare offers tailored specifically to your circumstances.
All finance quotes are provided free (via our
secure server
) and without obligation.
We respect your
privacy.
Mortgage Document:
The physical contract agreement that a Mortgagee (lender) enters into with a Mortgagor (borrower) outlining the precice terms of a mortgage loan.