Car Loans Australia
:: News
ASIC Publishes First FSCP Reprimand for Adviser Impersonating Client
ASIC Publishes First FSCP Reprimand for Adviser Impersonating Client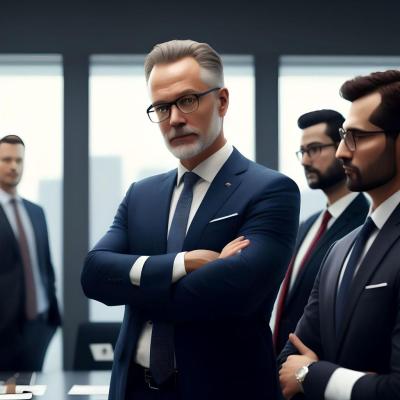 ASIC's newly formed Financial Services and Credit Panel (FSCP) has recently published its first reprimand of an adviser known only as "Mr S" for impersonating a client during two phone conversations with a bank.
Although the adviser did not benefit from the attempt to facilitate a transaction on the client's behalf, the panel determined the adviser contravened the Corporations Act and issued a directive for the adviser to provide three successive compliance audits undertaken by their licensee.
The FSCP Register and Adviser Privacy
The FSCP Register is designed to display any adverse findings against financial advisers, but it will only include a summary of the finding if nothing noteworthy was determined. The names of advisers involved in a matter are usually not disclosed unless required to be published on the Financial Adviser Register. In some instances, a media release may be published by ASIC, but advisers will not be named on the outcomes register or in the media release unless the decision made by the panel is required to be recorded on the Financial Adviser Register.
New Regulations and the FSCP
The FSCP was created as part of the Better Advice Act passed in late 2021, which streamlined regulatory aspects in the financial services industry, including the shutdown of the Financial Adviser Standards and Ethics Authority (FASEA). The FSCP was officially launched at the beginning of last year, however, it took nearly six weeks before the government announced any appointments. The panel is expected to address less serious misconduct of advisers in the industry.
ASIC Senior Leader for Financial Advisers, Leah Sciacca, noted the existence of the FSCP at the Financial Advice Association roadshow last month and stressed that advisers who commit less serious misconduct wouldn't necessarily be named. Ms Sciacca explained that from time to time, ASIC may issue a media release when appropriate, but advisers' names would not be included in the release or on the outcomes register unless the decision is required to be recorded on the Financial Adviser Register.
In Conclusion
The FSCP has made its first published reprimand of an adviser for impersonating a client, further highlighting the regulatory environment within which financial advisers need to operate. The new FSCP register is expected to bring more transparency and accountability to the industry, however, it will not necessarily name and shame advisers committing less serious misconduct. It remains to be seen how the panel will operate and what impact it will have on industry compliance and misconduct.
Published:Saturday, 3rd Jun 2023
Source: financialservicesonline.com.au
Share this news item:
Mortgage Stress Spurs Increase in Early Release Super Enquiries


13 Sep 2023: .financialservicesonline.com.au

The COVID-19 regime implemented by the former Coalition government allowed individuals facing financial hardship to access their superannuation early. Although this program ended almost four years ago, recent data suggests that people are still seeking early access to their superannuation to overcome current economic challenges.

- read more
Australian Borrowers Brace for More Interest Rate Challenges


13 Sep 2023: .financialservicesonline.com.au

According to recent estimates by CBA, the value of fixed-rate mortgages set to expire within the next six months amounts to a staggering $34 billion. Even more concerning is the anticipated expiration of an additional $52 billion worth of fixed-rate mortgages by the end of the year.

- read more
Finance Regulator Taking Westpac to Court over Hardship Cases


07 Sep 2023: .financialservicesonline.com.au

Australia's oldest bank, Westpac, is facing legal action as the Australian Securities and Investments Commission (ASIC) alleges that it failed to respond to financial hardship notices from hundreds of customers. The civil action, which involves 229 impacted customers, will be launched in the Federal Court this week.

- read more
Deepening Financial Woes for 1.5 Million Australians Caught in Mortgage Stress


29 Aug 2023: .financialservicesonline.com.au

Roy Morgan, a leading market research company, has released its latest mortgage stress survey for July, revealing a startling increase in financial pressure on Australian homeowners. The survey shows that mortgage stress has reached its highest level since May 2008, with a staggering 1.5 million individuals, or 29.2% of mortgage holders, now classified as 'at risk'.

- read more
Car Loans: Secured vs Unsecured


Car loans play a pivotal role in empowering individuals to afford their own vehicle, which can be a significant purchase. These loans, structured to fit within one's financial situation, can ease the burden of acquiring a car and assist in achieving personal convenience and mobility.

- read more
Breaking down the cost of fuel: how much do you really spend on petrol per year?


As a car owner, you probably already know that fuel is one of the largest expenses you have to face on a regular basis. However, have you ever stopped to consider just how much you spend on petrol every year? Understanding the true cost of fuel can be eye-opening, revealing just how much of your hard-earned money goes toward filling up your tank. In this article, we will break down the cost of fuel, exploring the various factors that impact petrol prices and calculating how much you can expect to spend each year.

- read more
5 top tips when buying a used car in Australia


Buying the right second-hand car can be a bit of a minefield – from finding a model that fits your needs and budget - to negotiating the best deal with the seller, but with a few tips and tricks, it can be made a lot easier and less stressful.

- read more
5 Simple Steps to Buy Your Dream Car Now


For many people, owning a car is a symbol of success and freedom. It's not simply a matter of transport, it's a way to show the world that you've made it. But for others, the prospect of owning a car is a distant dream. If you're in the latter group, then this guide is for you.

- read more
Get a free car loan eligibility assessment and compare offers tailored specifically to your circumstances.
All finance quotes are provided free (via our
secure server
) and without obligation.
We respect your
privacy.
Debt Consolidation:
Taking advantage of lower interest rates that may be available by the grouping of multiple loans into one, lower interest rate loan.