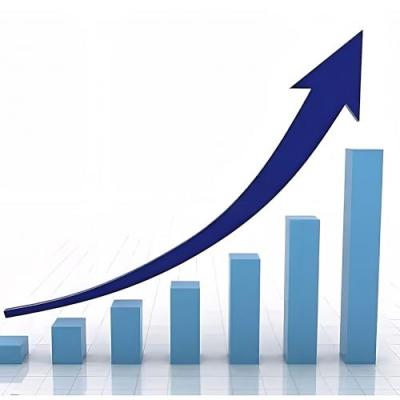 As was expected, the Reserve Bank of Australia (RBA) raised interest rates by another 50 basis points this month. The fourth rate hike in as many months, today's decision takes the cash rate from an emergency low of 0.1% to 1.85%.
Since commencing the tightening cycle back on 5 May 2022, the cash rate has risen by 175 basis points; but despite the rapid hike, the cash rate remains well below the pre-COVID decade average of 2.56%.
The RBA is clearly prioritising fighting inflation over supporting the housing sector and any temporary slowdowns in overall economic activity, as the cash rate approaches a contractionary setting later this year.
If house prices fall and mortgage repayments rise, it might help to limit inflation through wealth effects and may also reduce household spending.
The Reserve Bank of Australia believes that inflation will be back at 2-3% by the end of the year and the cash rate may retreat somewhat through the second half of next year.
The cash rate is forecast to peak at 3.32% in March next year and fall back to 2.99% by the end of 2023.
Today's rate hike, which is likely to flow through in its entirety to variable mortgage rates within a matter of days, paints a weaker picture for the housing sector.
More rate increases to come
Higher interest rates have already had an immediate downside impact on housing values, with CoreLogic's combined capital cities index peaking shortly after the first-rate on hike in May.
Since that time, dwelling values across the combined capital cities index are down -2.8% to 1 August, after rising 25.5% through the recent upswing.
According to most bank forecasts, the cash rate could rise at least another 75 basis points before peaking.
With this in mind, the decline in housing values is expected to become steeper and geographically more widespread.
Sydney home values are already falling at the fastest pace since at least the early 1980s, with most of that decline (4.8%) occurring since May's cash rate increase.
Home prices will be influenced by how quickly interest rates rise and how high they go, as well as the performance of the broader economy, available employment opportunities and demographic trends.
As the cash rate finds a ceiling, housing values should find a floor.
Published:Wednesday, 3rd Aug 2022
Source:
Share this news item:
Why AI tools can complement financial advisers: Insights and limitations


05 Jun 2023: .financialservicesonline.com.au

Recent research has shown that artificial intelligence (AI) tools like ChatGPT are not here to replace financial advisers and planners, but rather to complement their services. Ben Neilson from Neilson & Co Wealth published a research article in Oxford University's _Journal of Financial Regulation_, where he explored the possibilities and limitations of AI software in creating financial recommendations.

- read more
ASIC Publishes First FSCP Reprimand for Adviser Impersonating Client


03 Jun 2023: .financialservicesonline.com.au

ASIC's newly formed Financial Services and Credit Panel (FSCP) has recently published its first reprimand of an adviser known only as 'Mr S' for impersonating a client during two phone conversations with a bank. Although the adviser did not benefit from the attempt to facilitate a transaction on the client's behalf, the panel determined the adviser contravened the Corporations Act and issued a directive for the adviser to provide three successive compliance audits undertaken by their licensee.

- read more
Why Homebuyer Borrowing Plunged in April Despite Strong Housing Demand


03 Jun 2023: .financialservicesonline.com.au

The lending market experienced yet another slump in April as new home commitments continued to decline due to higher interest rates and suppressed demand for housing. According to research, home loan borrowers decreased by 2.9% monthly, following a 5.3% increase in housing-related borrowing in March. The value of owner-occupier lending declined by 3.8%, while investor borrowing dropped a small 0.9%, with the total housing lending still down by 25.8% in comparison to how it performed last year.

- read more
The Role of Productivity Growth in Preventing a Recession


01 Jun 2023: .financialservicesonline.com.au

Recent statements made by the Reserve Bank of Australia highlight the importance of productivity growth in sustaining the economy. According to Reserve Bank governor Philip Lowe, stagnating productivity levels are directly impacting wages.

- read more
Time to Refinance?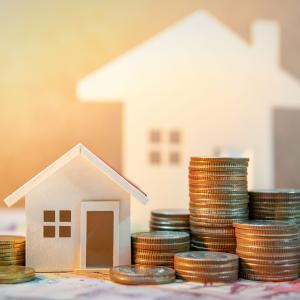 If you are seeking lower rates, lower fees and more flexibility in your home loan. you are in luck! Our national panel of mortgage brokers is looking forward to an opportunity to assist you. Apply online for a free eligibility assessment and one of our broker network refinance specialists will get on the case to track down the best deal for your individual circumstances. Without any obligation and at no charge to you!