Car Loans Australia
:: News
The Perfect Storm: First Home Buyers in Australia Struggle to Enter the Property Market
The Perfect Storm: First Home Buyers in Australia Struggle to Enter the Property Market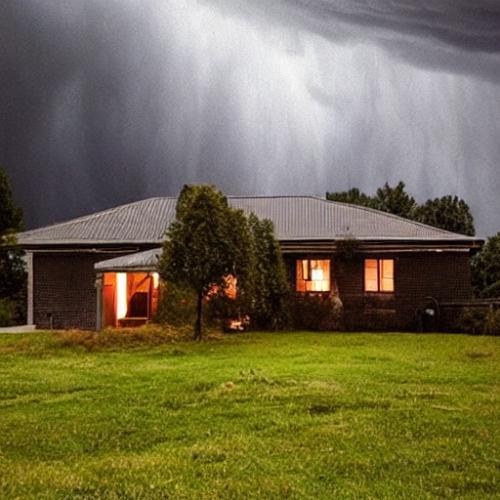 First home buyers in Australia face an uphill battle to get into the property market.
The rental market is tighter than ever before, with double-digit rent increases making it difficult for prospective buyers to save for a deposit.
The 'Big Australia' mass immigration policy is driving up rental costs and making it harder to land a job, while recent FHBs are experiencing a 50% increase in variable mortgage repayments due to 10 consecutive interest rate hikes from the Reserve Bank of Australia (RBA).
Although some FHBs have taken out fixed mortgages at rates of around 2% during the pandemic, these borrowers are shielded from the RBA's interest rate hikes for only a limited time. Many of them will face a tripling of mortgage rates this year, which will cause significant financial stress.
Furthermore, the latest rate hike by the RBA has reduced the borrowing capacity of FHBs by approximately 30%, making it even more challenging for them to enter the market. The RBA has indicated that it may hike rates further in the coming months, making it even more difficult for FHBs to buy a home.
In summary, FHBs are facing a perfect storm of rising rents, lower wage growth, and increasing unemployment. Additionally, rising interest rates and shrinking borrowing capacity are making it more challenging than ever for them to enter the property market.
Published:Tuesday, 14th Mar 2023
Source: financialservicesonline.com.au
Share this news item:
Fierce competition in the mortgage industry: customers switching banks at a record rate


23 Mar 2023: .financialservicesonline.com.au

Recent analysis provided to a Senate inquiry by the Australian Banking Association (ABA) has shown that a staggering 70% of home loan customers whose fixed mortgage rates expired in the past six months have refinanced with a different bank. The trend is leading to increasingly intense competition in the $2 trillion home loan market and poses significant risks for lenders as home loan books face unprecedented levels of turnover.

- read more
Banking Experts Predict Interest Rate Hike Pause


21 Mar 2023: .financialservicesonline.com.au

Financial experts are predicting a pause on interest rate hikes in Australia, which could happen in April or May. While there may not be any rate cuts yet, Bendigo and Adelaide Bank's chief economist, David Robertson, believes a range of factors suggest a pause in interest rates is on the horizon.

- read more
7 Quick Car Insurance Tips for Teen Drivers


For young drivers, getting a drivers license is like a ticket to freedom. Driving provides a number of other obvious benefits as well, and it is largely considered a rite of passage into adulthood by the vast majority of teenagers. However, there are many things to think about when you're preparing to take the wheel, including a car insurance policy.

- read more
Car Leasing


Leasing is an often misunderstood car financing option so, in response to subscriber feedback, we've included this article to help give you a better understanding of what it is and how it works.

- read more
How To Get The Best Deal On A New Car Loan


The process of buying a new car is an exciting time, however it can also be a bit stressful, especially when it comes to financing. With so many options on the market, it can be difficult to know how to get the best deal on a new car loan.

- read more
Car Financing: Top 10 Car Loan Questions


There are a lot of factors to consider when taking out a loan for a car. In this article, we'll answer some common questions about taking out a loan for a car, so you can make the best decision for your situation.

- read more
5 top tips when buying a used car in Australia


Buying the right second-hand car can be a bit of a minefield – from finding a model that fits your needs and budget - to negotiating the best deal with the seller, but with a few tips and tricks, it can be made a lot easier and less stressful.

- read more
Get a free car loan eligibility assessment and compare offers tailored specifically to your circumstances.
All finance quotes are provided free (via our
secure server
) and without obligation.
We respect your
privacy.
Debt Consolidation:
A means empoyed to renegotiate debt. By combining loans and outstanding bills, a person can consolidate debt with a single financial institution resulting in a single monthly repayment.