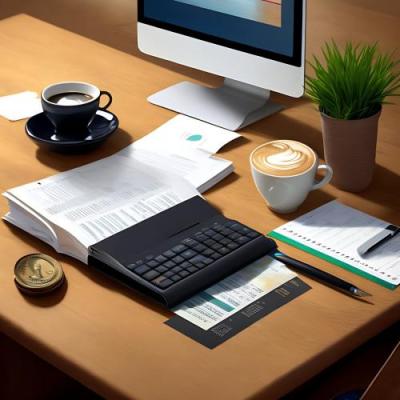 Your credit score plays a vital role in determining your creditworthiness, making it essential to ensure your credit file is well managed.
The three main credit reporting agencies in Australia – Experian, Equifax, and Illion – use a proprietary formula to calculate your score based on the information maintained in your credit file.
Think of your credit file as a financial history record with credit and service providers that generally contains information such as your personal details, credit accounts, and payment history. It is used to prepare your credit report, which is shared with various banks, creditors, and service providers when you apply for credit.
Your credit file's accuracy is crucial as it determines your eligibility for financial products and impacts your credit score. Therefore, it's essential to keep it clean and clear of any mistakes or negative information. Here are some tips to help you maintain a clean credit file:
You can obtain a copy of your credit report for free from each credit reporting agency once every 12 months. Review it thoroughly and ensure that all information, including personal and financial details, is accurate.
If you notice any incorrect information, contact the respective lender or service provider to correct it or raise your concern with the credit reporting agency. Mistakes on your credit report can pull down your credit score, so be vigilant.
Repairing your credit requires identifying and correcting any errors and demonstrating positive credit behavior, such as paying your dues on time, reducing your credit limits, and paying off debts.
Late repayments, multiple credit applications in a short period, and borrowing beyond your means can damage your credit file. However, avoiding credit altogether can also lead to an insufficient credit history, making it challenging to access financial products in the future.
Maintaining a clean credit file can increase your chances of getting approved for financial products and improve your credit score, indicating good financial behavior.
Published:Monday, 13th Mar 2023
Source: financialservicesonline.com.au
Share this news item:
New Challenges for Aussie Home Buyers


29 Nov 2023: .financialservicesonline.com.au

The latest ANZ CoreLogic Housing Affordability Report for November has revealed a 'triple whammy' effect on prospective home buyers in Australia. Affordability has worsened for not only buyers but also mortgage holders and renters, and unfortunately, the situation is predicted to deteriorate further by 2024.

- read more
Rise in Small Businesses Complaints to AFCA Indicates Growing Concerns


24 Nov 2023: .financialservicesonline.com.au

In the 2022-23 financial year, small businesses lodged a total of 3,807 complaints with the Australian Financial Complaints Authority (AFCA), indicating a significant increase of 9% compared to the previous year. As a result of these complaints, small businesses received $23.4 million in compensation and refunds, marking a 16% increase from the previous financial year.

- read more
Why Embracing AI Can Enhance Your Financial Advice Business


23 Nov 2023: .financialservicesonline.com.au

Sue Viskovic, the founder of consulting firm Elixir Consulting, highlights the importance of incorporating AI into financial advice businesses in an upcoming episode of the IFA podcast. While there may be apprehension regarding the role of digital tools in providing advice, Viskovic emphasizes the continued need for human interaction and trust.

- read more
New Insights on Inflation and the Australian Economy


22 Nov 2023: .financialservicesonline.com.au

Reserve Bank governor Michele Bullock has issued a warning, stating that inflation will continue to be a 'crucial challenge' for the Australian economy in the next one or two years. While many attribute the current inflationary pressures to supply-side constraints, Bullock emphasizes the underlying demand component that central banks are trying to address.

- read more
Car Loans: Secured vs Unsecured


Car loans play a pivotal role in empowering individuals to afford their own vehicle, which can be a significant purchase. These loans, structured to fit within one's financial situation, can ease the burden of acquiring a car and assist in achieving personal convenience and mobility.

- read more
When to use a Finance Broker for Car Loan Finance 


Whether you're buying a car for the first time or you've been through the process before, it's always worth considering whether or not you should use a finance broker to arrange your car loan. In this article, we'll weigh up the pros and cons of using a specialist finance broker so that you can make the best decision for your circumstances.

- read more
How To Get The Best Deal On A New Car Loan


The process of buying a new car is an exciting time, however it can also be a bit stressful, especially when it comes to financing. With so many options on the market, it can be difficult to know how to get the best deal on a new car loan.

- read more
5 top tips when buying a used car in Australia


Buying the right second-hand car can be a bit of a minefield – from finding a model that fits your needs and budget - to negotiating the best deal with the seller, but with a few tips and tricks, it can be made a lot easier and less stressful.

- read more
Get a free car loan eligibility assessment and compare offers tailored specifically to your circumstances.
All finance quotes are provided free (via our
secure server
) and without obligation.
We respect your
privacy.
Debt Consolidation:
Taking advantage of lower interest rates that may be available by the grouping of multiple loans into one, lower interest rate loan.