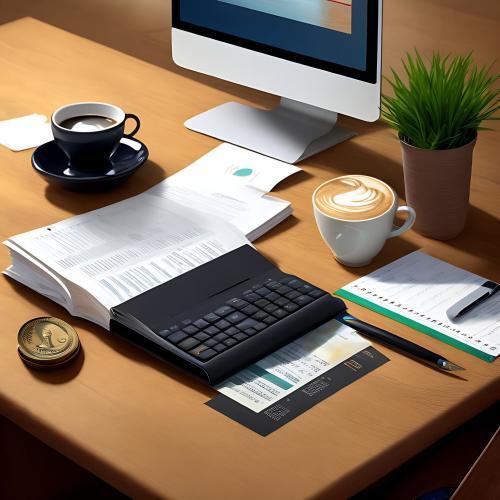 Your credit score plays a vital role in determining your creditworthiness, making it essential to ensure your credit file is well managed.
The three main credit reporting agencies in Australia – Experian, Equifax, and Illion – use a proprietary formula to calculate your score based on the information maintained in your credit file.
Think of your credit file as a financial history record with credit and service providers that generally contains information such as your personal details, credit accounts, and payment history. It is used to prepare your credit report, which is shared with various banks, creditors, and service providers when you apply for credit.
Your credit file's accuracy is crucial as it determines your eligibility for financial products and impacts your credit score. Therefore, it's essential to keep it clean and clear of any mistakes or negative information. Here are some tips to help you maintain a clean credit file:
You can obtain a copy of your credit report for free from each credit reporting agency once every 12 months. Review it thoroughly and ensure that all information, including personal and financial details, is accurate.
If you notice any incorrect information, contact the respective lender or service provider to correct it or raise your concern with the credit reporting agency. Mistakes on your credit report can pull down your credit score, so be vigilant.
Repairing your credit requires identifying and correcting any errors and demonstrating positive credit behavior, such as paying your dues on time, reducing your credit limits, and paying off debts.
Late repayments, multiple credit applications in a short period, and borrowing beyond your means can damage your credit file. However, avoiding credit altogether can also lead to an insufficient credit history, making it challenging to access financial products in the future.
Maintaining a clean credit file can increase your chances of getting approved for financial products and improve your credit score, indicating good financial behavior.
Published:Monday, 13th Mar 2023
Source: financialservicesonline.com.au
Share this news item:
Fierce competition in the mortgage industry: customers switching banks at a record rate


23 Mar 2023: .financialservicesonline.com.au

Recent analysis provided to a Senate inquiry by the Australian Banking Association (ABA) has shown that a staggering 70% of home loan customers whose fixed mortgage rates expired in the past six months have refinanced with a different bank. The trend is leading to increasingly intense competition in the $2 trillion home loan market and poses significant risks for lenders as home loan books face unprecedented levels of turnover.

- read more
Banking Experts Predict Interest Rate Hike Pause


21 Mar 2023: .financialservicesonline.com.au

Financial experts are predicting a pause on interest rate hikes in Australia, which could happen in April or May. While there may not be any rate cuts yet, Bendigo and Adelaide Bank's chief economist, David Robertson, believes a range of factors suggest a pause in interest rates is on the horizon.

- read more
Car Leasing


Leasing is an often misunderstood car financing option so, in response to subscriber feedback, we've included this article to help give you a better understanding of what it is and how it works.

- read more
How To Get The Best Deal On A New Car Loan


The process of buying a new car is an exciting time, however it can also be a bit stressful, especially when it comes to financing. With so many options on the market, it can be difficult to know how to get the best deal on a new car loan.

- read more
5 top tips when buying a used car in Australia


Buying the right second-hand car can be a bit of a minefield – from finding a model that fits your needs and budget - to negotiating the best deal with the seller, but with a few tips and tricks, it can be made a lot easier and less stressful.

- read more
How to Buy a Car with Bad Credit: A step-by-step guide


A car is a major purchase, and for many people, it's the second biggest purchase they'll make after a home. If you have bad credit, you may be wondering if it's even possible to buy a car. The good news is yes, it may be attainable - as long as you research your options and engage the right help.

- read more
Car Sales: 3 Important Steps Before Buying Your Next Vehicle


If you're thinking about buying a car, there are a few things you should do before you head to the dealership. The most important thing is to establish a budget and figure out what you can afford. Once you have a firm understanding of your financial situation, you can start looking for a car that fits your needs, lifestyle and budget.

- read more
Get a free car loan eligibility assessment and compare offers tailored specifically to your circumstances.
All finance quotes are provided free (via our
secure server
) and without obligation.
We respect your
privacy.
Personal Loan:
a loan that is granted for personal use, normally unsecured and granted by a lender on the borrower's integrity and capacity to repay