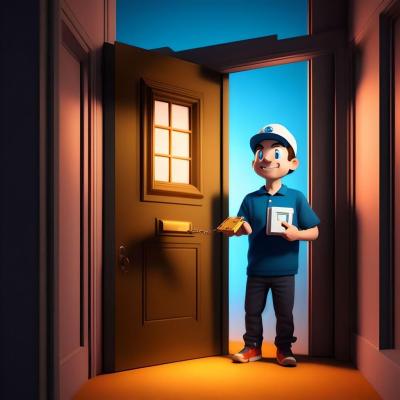 Despite the unprecedented challenges posed by the global pandemic, the Australian property market held strong last year, recording an all-time high in property prices.
However, many homeowners find themselves in a difficult predicament, thanks to high mortgage debts and rising interest rates.
Financial distress is an unfortunate reality faced by many Australians who feel trapped by their mortgage loans. However, there is hope for borrowers seeking financial freedom. In this article, we explore new insights and smart solutions to help homeowners who may find themselves in a financially precarious position.
Shifting Perspective: Mortgage Borrowers Are Not "Prisoners"
The term "mortgage prisoners" refers to borrowers who are unable to refinance their loans due to tighter credit regulations, making them prisoners to their lenders, who charge higher interest rates.
A recent survey by veteran banking analyst Jonathan Mott of around 1640 mortgage brokers, who are responsible for selling 70% of home loans in Australia, reveals that about 24% of borrowers who want to refinance find themselves in this precarious "mortgage prison'' situation. However, this term can be misleading. The fact is that there is always hope for positive change when it comes to home loans.
Smart Solutions for Mortgage Distress
So, what are the smart solutions for those in financial distress due to their mortgage loans? Banks typically have several options for managing clients in such a situation, including:
Switching to interest-only loans
Extending loan terms (also known as the "extend-and-pretend" tactic)
Encouraging some customers to sell
However, according to Mott's survey, borrowers' financial hardship is increasing, and the number of "mortgage prisoners'' will likely rise, pushing bad debts higher from historically low levels. So, what can be done to empower these borrowers and help them break free from their financial constraints?
Breaking Free: Opportunities for Financial Freedom
The best solution for homeowners who feel trapped by high mortgage debt is to take proactive steps to improve their financial situation. Here are some smart strategies:
Make small changes to your lifestyle to save money and pay off your mortgage faster.
Consider consolidating your debts, which may help lower your interest rates, making it easier to pay off your mortgage.
Refinance your loan. Although tighter credit regulations make it harder for some borrowers to refinance, this is not the case for everyone. If you're struggling to make payments on your current loan, it is worth exploring the possibility of refinancing with other lenders or seeking financial advice.
Consider negotiating with your existing lender for lower interest rates or better terms. Your lender may agree to lower your interest rates or waive some charges if you approach them with a well-laid-out plan for paying off your debts on time.
Conclusion
The bottom line is that there is always hope for homeowners with high mortgage debt, and they are not "mortgage prisoners" without options. There are practical strategies that borrowers can use to empower themselves and achieve financial freedom.
By making smart financial decisions, seeking financial advice, and being proactive about managing their debts, borrowers can overcome their financial constraints, pay off their mortgage loans faster, and enjoy the peace of mind that comes with being debt-free.
Published:Monday, 29th May 2023
Source: financialservicesonline.com.au
Share this news item:
Mortgage Stress Spurs Increase in Early Release Super Enquiries


13 Sep 2023: .financialservicesonline.com.au

The COVID-19 regime implemented by the former Coalition government allowed individuals facing financial hardship to access their superannuation early. Although this program ended almost four years ago, recent data suggests that people are still seeking early access to their superannuation to overcome current economic challenges.

- read more
Australian Borrowers Brace for More Interest Rate Challenges


13 Sep 2023: .financialservicesonline.com.au

According to recent estimates by CBA, the value of fixed-rate mortgages set to expire within the next six months amounts to a staggering $34 billion. Even more concerning is the anticipated expiration of an additional $52 billion worth of fixed-rate mortgages by the end of the year.

- read more
Finance Regulator Taking Westpac to Court over Hardship Cases


07 Sep 2023: .financialservicesonline.com.au

Australia's oldest bank, Westpac, is facing legal action as the Australian Securities and Investments Commission (ASIC) alleges that it failed to respond to financial hardship notices from hundreds of customers. The civil action, which involves 229 impacted customers, will be launched in the Federal Court this week.

- read more
Deepening Financial Woes for 1.5 Million Australians Caught in Mortgage Stress


29 Aug 2023: .financialservicesonline.com.au

Roy Morgan, a leading market research company, has released its latest mortgage stress survey for July, revealing a startling increase in financial pressure on Australian homeowners. The survey shows that mortgage stress has reached its highest level since May 2008, with a staggering 1.5 million individuals, or 29.2% of mortgage holders, now classified as 'at risk'.

- read more