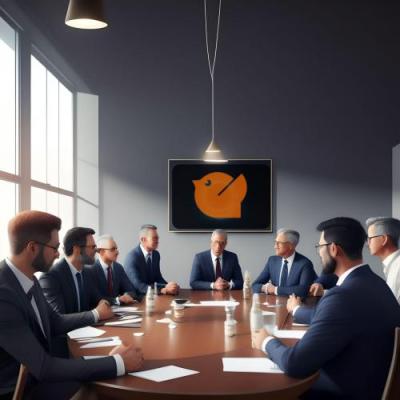 The Australian Securities and Investments Commission (ASIC) has imposed a stop order on Humm Group, a popular buy now, pay later service provider, preventing them from taking on new customers.
The sanction was issued due to ASIC's concerns about a document detailing the company's targeted market.
Issuers of consumer products are required by ASIC to explain the conditions and limitations of their products and to specify the target market, including how the products will be monitored and reviewed, as well as assessing whether or not the products are in line with customers' actual needs and financial circumstances.
Complying with Stop Order
Humm Group acknowledged the sanction, stating that it is closely working with ASIC to address the concerns. They are committed to complying with the requirements of the interim stop order, restricting them from providing the buy now, pay later service to new customers.
The company clarified that they will continue to serve their existing customers currently on the buy now, pay later scheme, which is the core of their business model. Humm Group operates several affiliated businesses, including Flexirent, and their branded buy now, pay later product.
Internal Struggles and Resignations
The Humm Group's leadership team underwent internal conflicts, particularly following the thwarting of plans to sell consumer finance assets worth $335 million to Australian finance lender Latitude last year. The plan entailed $35 million, plus 150 million shares from Latitude, which did not push through due to the founder's objection.
An uncertain environment ensued, resulting in the resignation of the company's chair, Christine Christian, earlier this year. Furthermore, the chief executive officer, Rebecca James, who joined the board in July last year, has announced that she will exit the business effective June 1. She will remain in her position until May 31, offering a one-month transition period to support incoming CEO, Stuart Grimshaw.
Performance and Stock Movement
As of Humm's last trade, their shares were valued at 42 cents, a 48% drop from their year-ago high of 81 cents.
Published:Saturday, 27th May 2023
Source: financialservicesonline.com.au
Share this news item:
Mortgage Stress Spurs Increase in Early Release Super Enquiries


13 Sep 2023: .financialservicesonline.com.au

The COVID-19 regime implemented by the former Coalition government allowed individuals facing financial hardship to access their superannuation early. Although this program ended almost four years ago, recent data suggests that people are still seeking early access to their superannuation to overcome current economic challenges.

- read more
Australian Borrowers Brace for More Interest Rate Challenges


13 Sep 2023: .financialservicesonline.com.au

According to recent estimates by CBA, the value of fixed-rate mortgages set to expire within the next six months amounts to a staggering $34 billion. Even more concerning is the anticipated expiration of an additional $52 billion worth of fixed-rate mortgages by the end of the year.

- read more
Finance Regulator Taking Westpac to Court over Hardship Cases


07 Sep 2023: .financialservicesonline.com.au

Australia's oldest bank, Westpac, is facing legal action as the Australian Securities and Investments Commission (ASIC) alleges that it failed to respond to financial hardship notices from hundreds of customers. The civil action, which involves 229 impacted customers, will be launched in the Federal Court this week.

- read more
Deepening Financial Woes for 1.5 Million Australians Caught in Mortgage Stress


29 Aug 2023: .financialservicesonline.com.au

Roy Morgan, a leading market research company, has released its latest mortgage stress survey for July, revealing a startling increase in financial pressure on Australian homeowners. The survey shows that mortgage stress has reached its highest level since May 2008, with a staggering 1.5 million individuals, or 29.2% of mortgage holders, now classified as 'at risk'.

- read more
Car Loans: Secured vs Unsecured


Car loans play a pivotal role in empowering individuals to afford their own vehicle, which can be a significant purchase. These loans, structured to fit within one's financial situation, can ease the burden of acquiring a car and assist in achieving personal convenience and mobility.

- read more
5 Simple Steps to Buy Your Dream Car Now


For many people, owning a car is a symbol of success and freedom. It's not simply a matter of transport, it's a way to show the world that you've made it. But for others, the prospect of owning a car is a distant dream. If you're in the latter group, then this guide is for you.

- read more
Car Leasing


Leasing is an often misunderstood car financing option so, in response to subscriber feedback, we've included this article to help give you a better understanding of what it is and how it works.

- read more
Breaking down the cost of fuel: how much do you really spend on petrol per year?


As a car owner, you probably already know that fuel is one of the largest expenses you have to face on a regular basis. However, have you ever stopped to consider just how much you spend on petrol every year? Understanding the true cost of fuel can be eye-opening, revealing just how much of your hard-earned money goes toward filling up your tank. In this article, we will break down the cost of fuel, exploring the various factors that impact petrol prices and calculating how much you can expect to spend each year.

- read more
Get a free car loan eligibility assessment and compare offers tailored specifically to your circumstances.
All finance quotes are provided free (via our
secure server
) and without obligation.
We respect your
privacy.
Personal Loan:
A personal loan is usually made by a financial institution to an individual person without the need for the provision of asset security. Personal loans can generally be obtained for any worthwhile purpose subject to the lending criteria of the financ